How Much RAM Do I Need for Gaming?
What kind of gaming do you do?
As with everything, the answer to "How much RAM is needed for gaming?" depends on what kind of gaming you do. The number of different games you play, and how intensive they are.
Minimum recommendations
Minimum requirements for gaming are usually 8GB. This will allow acceptable play for most games. If you start playing a large-landscape game, you might notice some lag or stuttering. Lag and stuttering are good indications that you need to install more RAM in your computer for that game. To see how much memory you currently have in your computer, read here.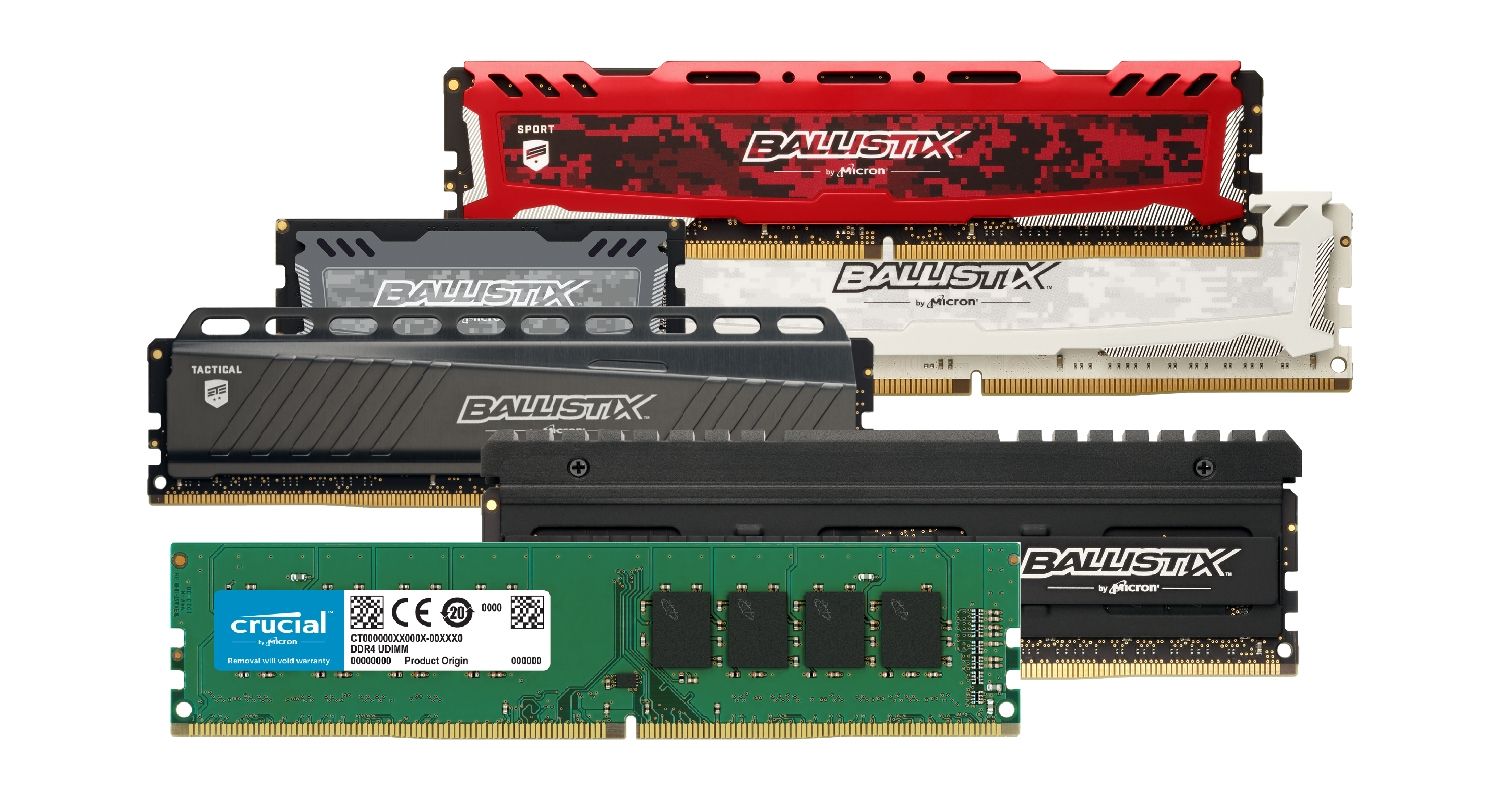 Recommended amounts
Most games recommend 16GB of memory for speedy, high-performance play. Having this much RAM in your computer will allow you to change what games you play, and to avoid issues with lag and stuttering. If you want to edit your recorded gameplay, then you'll want more memory; as much as 32GB.
Other considerations
Memory is not the only component to consider when you're looking at your hardware for gaming. Most games also make recommendations about your operating system, CPU, sound card, and video card. You will want to have at least the minimum recommendations for the game you want to play. To find out how to upgrade your computer, look here.
You can easily upgrade your computer's memory. Use the Crucial® Advisor™ tool or System Scanner tool to find the right modules for your system.
---
©2018 Micron Technology, Inc. All rights reserved. Information, products, and/or specifications are subject to change without notice. Neither Crucial nor Micron Technology, Inc. is responsible for omissions or errors in typography or photography. Micron, the Micron logo, Crucial, and the Crucial logo are trademarks or registered trademarks of Micron Technology, Inc. All other trademarks and service marks are the property of their respective owners.